Websites for small businesses - This is what you need to know!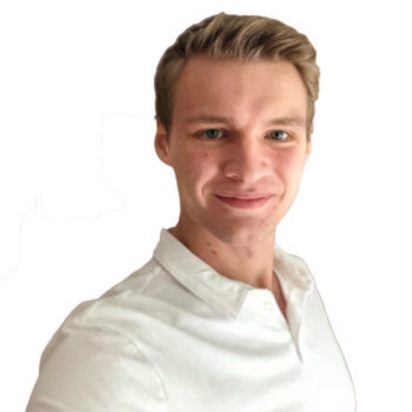 A professional website is just as important for small companies as it is for large corporations. The presence on the Internet plays a very important role, especially in customer acquisition. A good website appeals to the respective customer target group, presents the offered services of a company and ideally radiates an attractive corporate design.
But what should small companies consider when creating a website and what are the options available to them? You can find out in today's Watermann Media Guide.
Why is a website so valuable for small businesses? 
The number of small and micro enterprises in Germany in 2017 was around 3.4 million, most of which were in the retail sector. How many of them have a website is difficult to determine. However, it is a fact that a total of 66% of all German companies have a website – and the trend is rising. This is not surprising, as the Internet already has an irreplaceable value in society. Small and medium-sized companies use it, among other things, to acquire customers and employees or to find business partners. Larger companies communicate almost exclusively via the Internet with their shareholders and lenders.
The value of a website is therefore quite high for most small companies – regardless of the industry and their own goals. If you've missed the trend so far, a little research will show you that most competitors already have a website.
Even the companies in typical offline industries (e.g. carpenters, movers or florists) need an online presence in most cases. This represents the extended shop in front of the 21st century and appeals to customer groups that would otherwise never have come across a company.
In addition, a web page brings the following advantages: 
Provides a quick overview of a company
Can give a professional apperance
Allows you to stay in touch with your customers
Addresses people who obtain
information via the Internet
This facilitates the initial meeting, as potential customers already have the most important information about your business at their disposal.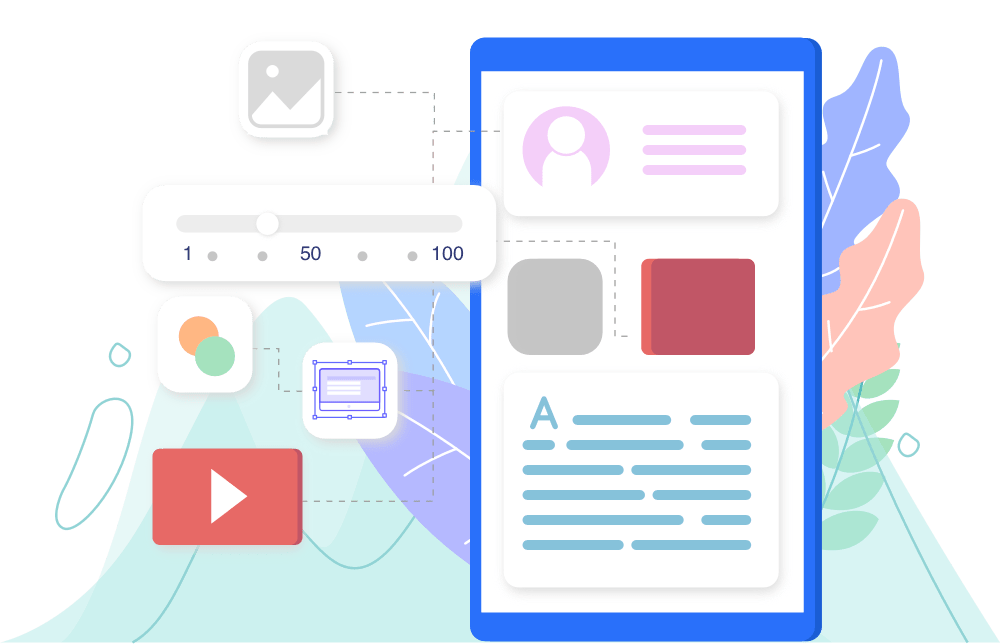 How should a

website

look like?
As we mentioned earlier, a website can give a professional impression. But it can also achieve the opposite and discourage potential customers. The key here is a clean web design and a professional text draft. Responsive design, i.e. the presentation on mobile devices such as smartphones and tablets, plays a key role in this regard. It is also important that your site can be easily accessed via mobile browsers to ensure that it can be found in search engines later on.
Given the size of the company, it usually makes sense to hire a professional partner such as Watermann Media to help you achieve your marketing and design goals.
The following elements and aspects should be considered in any case:
Addressing customers in a target group-oriented manner
There are so many meaningless websites on the Internet that assume that a visitor already has a certain basic interest in the company. However, small businesses should assume that their website will be seen to a large extent by people who have not yet been confronted with the company name. Therefore, website content should be focused on the value of the product. After all, most visitors are interested in finding out how they could benefit from an order or purchase. The following guide explains what needs to be considered for successful product communication.
Inspire confidence
Due to the many websites on the Internet, consumer confidence in providers is continuously declining. Therefore it is crucial to inspire trust in a visitor through the customer approach and web design. This is done through strong references and thorough content that takes away the visitor's fears. Good web design alone is no longer enough to make a professional impression. It is far more important to demonstrate that there are competent professionals behind the small business.  
Contact information
A website without contact information is an incomplete website. Therefore, you must make sure that your telephone number and e-mail address can be instantly noticed by the user. Strategic positioning of calls to action is therefore essential. This is particularly relevant for small businesses and micro-enterprises, as they are usually less well known.
SEARCH ENGINE OPTIMIZATION (SEO)
Search engine optimization is the often most important aspect of small business websites. Essentially, this aims at a high Google ranking. As a result, information-seeking interested parties can access the website as directly as possible. There are many aspects relevant to good search engine optimization. This entry from Ryte tells you what SEO is and how this extensive topic can be implemented for small businesses.
PRIVACY POLICY AND IMPRINT
These two points are self-explanatory, but should not be forgotten if one does not want to risk warnings. Smaller websites are recommended to use partially free imprint and privacy generators. However, if a website is to become larger and more extensive, it is advisable to entrust a lawyer or data protection expert with its creation.
Clearly, these are not the only components of a successful website. However, these aspects can be described as basics for smaller companies that are thinking about having their own website. Here you will find more extensive requirements for the content of a website.
 Making a Websites: What options small businesses have? 
One advantage of the fact that the majority of German companies have a website is that it is now much easier to access. In general, companies have two possibilities to create a website.
1. creating the website yourself
This may well be worthwhile, given a company's level of technical expertise. Website builders such as Squarespace, Wix or Jimdo are often used, where you can create the rough layout of a website in a few clicks. The disadvantage of these website builders is that they are often technically not able to create large websites with a deep page structure. In addition, the finished websites are often slower than their professionally created competitors. However, the advantage is that simple designs can be implemented without any problems. 
With the appropriate technical knowledge, WordPress can also be used as a convenient CRM solution or a completely self-programmed website. However, it is a fact that with the technical implementation no website texts have been created yet. SEO is also a topic that needs to be considered.
2. Get help from an expert 
 This option makes perfect sense for most small businesses because creating and maintaining a professional website requires expertise. Usually, most service providers take over either the technical creation or the creation of the texts. Digital agencies, on the other hand, often offer the option of receiving texts, websites and a marketing plan from a single source. The individual components are thus coordinated and usually represent a better solution for companies. In addition, they only have to coordinate the cooperation with a service provider and thus save time and effort. 
WEBSITE, CONTENT AND MARKETING CONCEPT – FROM ONE SOURCE. 
With Watermann-Media you have a reliable partner for the conception, technical implementation and textual design of your website. If you wish, we can also take over the development of marketing concepts, content production, and technical maintenance.
Are you ready to discuss the design of your new website?
Then simply send us an inquiry via our contact form! We will contact you within a few hours with a concrete offer and an implementation plan.
Watermann Media is a digital agency created by a group of passionate and talented professionals, web designers, content marketing experts, and writers. We specialize in helping companies with small budgets achieve a successful digital presence. Our customer-oriented approach guarantees the best end result. 
WEB DESIGN, ONLINE MARKETING & CONTENT FROM THE

.

_SAME HAND_