What content should a Good Website have?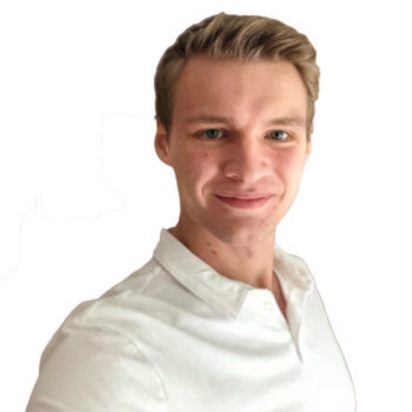 Nowadays, 66% of all German companies have a website. At the same time, it is a false assumption that 66% of all German companies present themselves attractively online. After all, creating a good website is not an easy task.
So what makes a good online presence, and what sub-pages and content should a successful website have? The Watermann-Media guide tells you what content is especially important for your new website.
A website's content relies on the industry and its audience.
A website's structure and description is mainly influenced by the company's particular industry – after all, different target groups want to be treated differently. Therefore, it is not possible to define a website with a specific design. With this guide, we want to give you a general overview of the most elementary subpages of a website.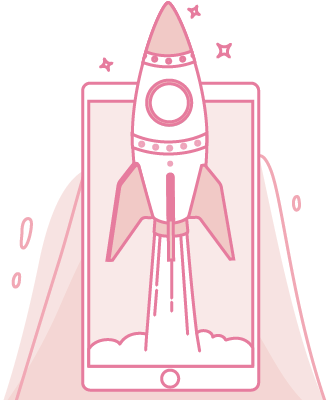 1. Home / Landing Page
Having a good home page is a crucial element for the users and potential customers of any company's website. This is usually the first anchor point for new website visitors and should encourage a second click. Hence, calls for action should be integrated as attractively as possible, leading the visitor to other sub-pages of the site.
To achieve this, it is necessary, to generate interest and, at the same time, to provide an overview of a company's operations.
The detail in the design of the home page depends on the target group you are addressing. A company with a high brand presence might assume, for example, that website visitors are about to make a purchase. In such a case, contact details and calls to action are mainly on the home page, where a sale can be as straightforward as possible.
2. About Page
An attractive About Us page belongs to every successful web presence. This has the task of informing the visitor about the company itself and eliminating fears in the first place. Companies often think that they can only write about the advantages of working with their company on their About page – but this is a completely wrong approach.
Often, visitors to an About page have already visited the home page of a website. This means that, in principle, they are interested in the service offered, but are looking for an internal reassurance. Therefore, a page about us must basically cover two aspects:
It should, on the one hand, inform about the company and dispel fears.
Secondly, it should focus on consolidating the advantages of the product

What we advise: Do not talk about yourself too often, but deal with your customers' questions and problems. Try to address these as directly as possible, but at the same time give a good overview of your business.
3. Services – Offer Catalog
An offer is one step closer to a successful sale for the customer. Here too, trust is the most important aspect when selling services and products, so your service page should not only provide an overview of your company's offerings. Rather, it is about how your customers benefit from your services.
Most visitors to an offer page have a certain idea of a business. Therefore, the offer should be specifically listed one time. Answer this questions:
What services do you offer?
How do your customers benefit? (Lower costs, higher return on investment, easier management…)
What makes your company unique? – Why isn't your competition an alternative?
 Your customers' testimonials/comments should definitely be integrated. However, one persons blessing is another's curse, even here. Comparatively cheap products lose their reliability with too many testimonials or confirmations. The way the site is structured also depends on the target group and the respective product of the company.
4. Blog / News
Un blog debe ser ahora parte del equipo básico de un sitio web atractivo. Allí encontrará noticias sobre su propia empresa, textos de asesoramiento relacionados con los productos o información muy sencilla sobre el sector.
Dependiendo del grupo objetivo, el contenido está más o menos relacionado con el producto. En principio, sin embargo, el valor añadido del lector debería ser el centro de atención de un blog y sus artículos. Los textos de ventas aburridos o simplemente el contenido deficiente degradan claramente la imagen de una empresa. Al principio, los visitantes convencidos de un sitio web pueden, si encuentran contenido no profesional, perder interés y cambiar a la competencia.
Un blog muy bien estructurado con muchos temas valiosos y consejos, por otro lado, sirve para los siguientes propósitos:
Consolida la posición de experto de una empresa y muestra por qué la cooperación es importante.
Dado que los temas de contenido individual se clasifican en Google, los clientes potenciales son llevados a un sitio web de una manera orgánica. Este proceso también se denomina marketing de contenidos.
5. Portfolio / References
Como regla general, los proveedores de servicios u organismos independientes no pueden prescindir de una cartera.
La tarea es convencer a un cliente potencial de las ventajas de la cooperación. Una cartera también debe estar orientada al cliente y, al mismo tiempo, centrarse en la propia experiencia. Los proyectos relevantes de los clientes, los resultados exitosos y los premios son contenidos particularmente apropiados.
Lo que no pertenece a un portafolio es información sobre servicios o información general sobre una empresa. Para ello, ya se utilizan la vista general de la oferta y la página de información de un sitio web.
Se trata más bien de éxito. ¿Cómo se benefició su último cliente al trabajar con usted?
6. Contact
A contact page has the purpose of making appointments. As a general rule, most visitors to the site are interested in the product or service offered. Therefore, the design is mainly about one thing: getting to the point quickly and letting the customer make a request.
Al diseñar una página de contacto es particularmente importante establecer una conexión personal con el cliente potencial. Después de todo, esta página suele ser el último punto de contacto hasta que se envía una consulta. Motivos atractivos, un formulario de contacto de diseño limpio y un incentivo final son, por lo tanto, esenciales. Los siguientes errores deben ser evitados:
Hacer demasiadas preguntas
Ningún cliente desea rellenar diez campos diferentes antes de presentar una solicitud.
No proporcionar una dirección de correo electrónico de respaldo
No a todos los visitantes de un sitio web les gustan los formularios de contacto. Algunos prefieren el contacto directo por correo electrónico, que es lo que deberían recibir.
Un diseño diferente al resto de la web
WEBSITE, MARKETING, AND CONTENT FROM A SINGLE SOURCE. 
Watermann-Media provides you with a reliable partner for the conception, technical implementation and textual design of your website. If required, we also take care of the development of marketing concepts, content production and technical maintenance.
Are you ready to discuss your new website concept? 
Send us your inquiry through our contact form! We will contact you within a few hours with a concrete offer and an action plan.
Watermann Media is a digital agency created by a group of passionate and talented professionals, web designers, content marketing experts, and writers. We specialize in helping companies with small budgets achieve a successful digital presence. Our customer-oriented approach guarantees the best end result. 
WEB DESIGN, ONLINE MARKETING & CONTENT FROM THE

.

_SAME HAND_