What content should a good website have?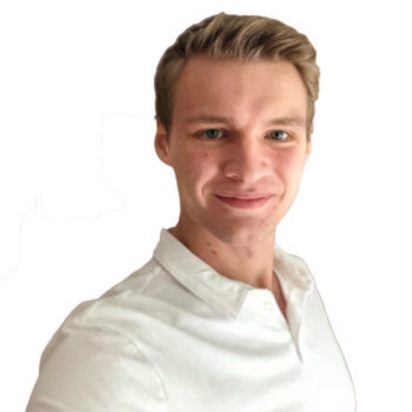 For small businesses, a professional website is just as important as for large corporations. The presence on the Internet plays a very important role, especially in customer acquisition. A good website appeals to the respective customer target group, presents the services offered by a company and ideally exudes an attractive corporate design.
But what should small companies that don't have a five-figure budget consider when creating a website? What options can you fall back on? Find out in our Watermann Media guide.
A website's content relies on the industry and its audience.
A website's structure and description is primarily influenced by the company's particular industry – after all, different target groups want to be treated individually. Therefore, it is unpossible to define a website with a specific design. With this guide, we want to offer you a general overview of the most elementary subpages of a website.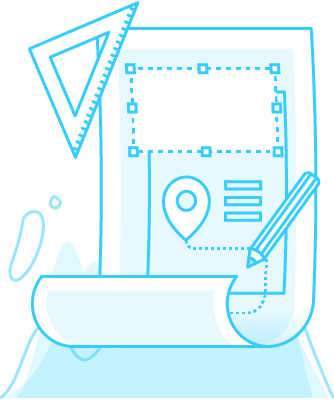 1. Home / Landing page
Having a good home page is a crucial element for the users and potential customers of any company's website. This is usually the first anchor point for new website visitors and should encourage a second click. Hence, calls for action should be integrated as attractively as possible, leading the visitor to other sub-pages of the site.
To achieve this, it is necessary, to generate interest and, at the same time, to provide an overview of a company's operations.
The detail in the design of the home page depends on the target group you are addressing. A company with a high brand presence might assume, for example, that website visitors are about to make a purchase. In such a case, contact details and calls to action are mainly on the home page, where a sale can be as straightforward as possible.
2. About page
An attractive "About us" page belongs to every successful web presence.This consists of informing the visitor about the company itself and creating trust in the business. Companies frequently conceive the idea that they can solely communicate about the advantages of working with them on their about page – but this is a completely incorrect approach.
Often, visitors to an About Us page have already visited the homepage of a website. This means in principle, that they are interested in the service offered but are needing an internal reassurance. Therefore, a page "About us" must basically cover two aspects:
It should, on the one hand, inform about the company and dispel fears.
Secondly, it should focus on consolidating the advantages of the product.

What we advise: Do not talk about yourself too often, but deal with your potential customers' specific questions and problems. Try addressing your clients concerns as directly as possible, but at the same time offer a thorough overview of your business.
3. Services – Offer catalog
An offer is one step closer to a successful sale. Here too, trust remain the most crucial aspect when selling products or solutions, so your service page should not exclusively provide an overview of your company's offerings. Preferably, it should tell about how your customers benefit from your services.
Most visitors to an offer page conceive a certain idea of a business. Therefore, the offer should be explicitly listed one time. Respond these questions:
What services do you offer?
How do your customers benefit? (Lower costs, higher return on investment, easier management…)
What makes your company unique? – Why isn't your competition an alternative?
Your customers' testimonials/comments should definitely be integrated. However, one persons blessing is another's curse, even here. Comparatively affordable products lose their reliability with too many testimonials or confirmations. The way the site is structured also depends on the target group and the respective product of the company.
4. Blog / News
A blog should now be part of the main equipment of an attractive website. There you will find news regarding your own company, product-related advice texts or basic information the about the industry.
Depending on the target group, the content is more or less product-related. In principle, however, the added value of the reader should be the focus of a blog and its articles. Boring sales texts or simply poor content clearly degrade the image of a company. Initially convinced visitors to a website may, if they encounter unprofessional content, lose interest and switch to the competition.
On the other hand, a well-structured blog with many valuable topics and tips, serves the following purposes:
Consolidates the expert position of a company and shows why cooperation is

essential

.
Since individual content topics are ranked in Google, potential customers are brought to a website in an organic way. This process is also called content marketing.
5. Portfolio / References
Typically, independent service providers or agencies cannot do without a portfolio.

The task is to convince a potential customer of the advantages of cooperation. A portfolio should also be customer-oriented and, at the same time, focus on one's own experience. Relevant customer projects, successful results and awards represent appropriate content.
What does not belong in a portfolio obtains details regarding services or general information about a company. For this, the offer overview and the information page of a website are utilised.
So it' s more about success – how did your last client benefit from working with you?
6. Contact
A contact page maintains the purpose of gaining appointments. As a general rule, most visitors to the site are interested in the product or service offered. Therefore, the design is primarily about one thing: getting to the point quickly and allowing the customer to make a request.
When designing a contact page, it is particularly important to establish a personal connection with the potential customer. After all, this page is often the last point of contact until an enquiry is sent.Attractive motifs, a cleanly designed contact form and a final incentive are therefore essential. The following mistakes should be avoided:
Asking too many questions.


No customer wants to fill in ten different fields before submitting an enquiry.
Not providing a backup email address


Not all website visitors like contact forms. Some prefer direct contact by email, which is what they should receive.
A different design to the rest of the website
Provide or request excessive information 
Website, marketing, and content from a single source. 
Watermann-Media provides you with a reliable partner for the conception, technical implementation and textual design of your website. If required, we also take care of the development of marketing concepts, content production and technical maintenance.
Are you ready to discuss your new website concept? 
Send us your inquiry through our contact form! We will contact you within a few hours with a concrete offer and an action plan.

Watermann Media is a digital agency created by a group of passionate and talented professionals, web designers, content marketing experts, and writers. We specialize in helping companies with small budgets achieve a successful digital presence. Our customer-oriented approach guarantees the best end result.
Web Design, Online- & Content Marketing as a Service!